Honestly….
If you want the real, 
I was EXTREMELY nervous about so many things before the album release show for "PATCHWORK" kicked off this past Friday night. This was my first EVER ticketed show as a "headliner" and I must have asked myself over and over if I was making a mistake. Who did I think I was? Would people actually shell out their hard-earned dollars to come hear ME sing?!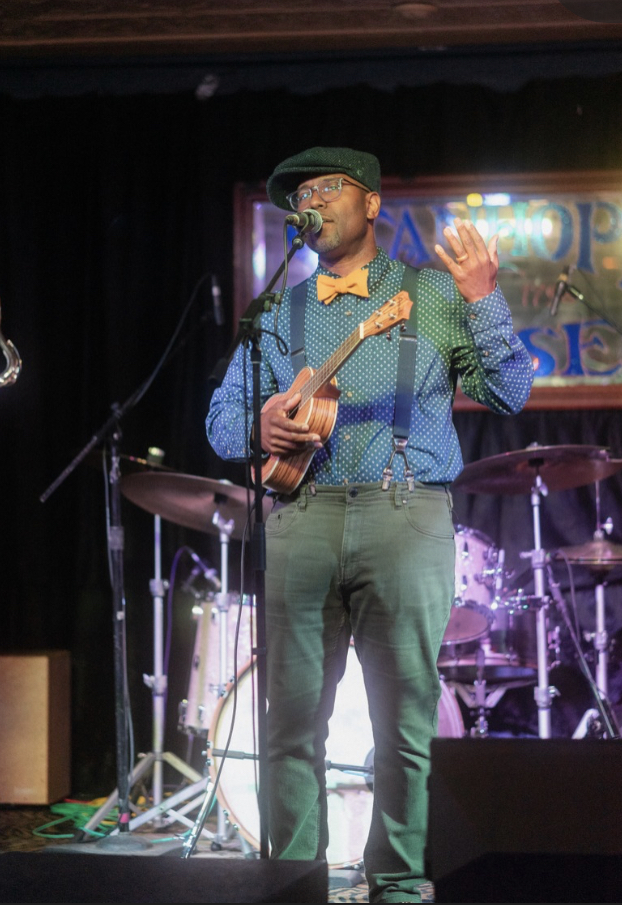 More than that however, I was mostly concerned about my performance! I had never played so many of my originals in public like that before and the one song "Work" was just me on a ukulele (an instrument I've NEVER played in front of a crowd) singing about the exact opposite of work. You inherently lay bare you soul whenever you write a song, never-mind perform it in front of a crowd of people. The amazing souls who made up the band backing me would be phenomenal, of that I was sure. But I'd often go through bouts of riding high on confidence, followed by long moments of plaguing imposter syndrome in the weeks and days prior. 
But the support of so many people who not only came out, but have been huge supporters for so long made it not only easier but immensely enjoyable. Just over 100 friends & family packed into the historic Stanhope House on a brisk Friday night and danced to music that I'D written! That feeling is indescribable and it keeps me coming back. Thanks to my wife Jennifer who puts up with all the late bedroom songwriting sessions while trying to fall sleep. She ferries my boys to all their activities so I can bring music to the masses. She offers constructive criticism and positive feedback whether I've asked for it or not and I love her for it. Thanks to my boys, who are always subjected to my latest song ideas and first play throughs. God bless em 😄. 
Thanks to my extended family and friends for being so supportive while I take on this journey that can feel lonely at times. And whether you were there or not, thank you for coming out to my acoustic performances and lending an ear. For all the chats and wedding celebrations I've gotten to witness and spend with you. For all the drinks you've so graciously offered and tips both monetary and otherwise. For encouraging me to stay physically fit and inviting me out on trail runs. For the sing-a-longs late into the night. This community is more than I deserve, but I am beyond grateful to you all nonetheless. I know now, more than ever, that I am never alone in this 🎶.